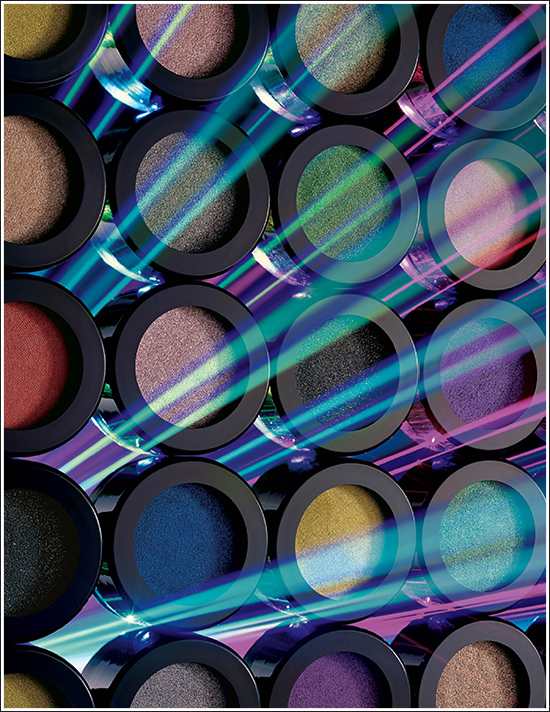 So I wasn't intending on getting anything. Granted I had taken at a look at the swatches on Temptalia, and noted down two colours I kinda liked, but I really didn't think I'd be getting anything. I was at Shaw last Saturday to watch The Dark Knight Rises at Lido IMAX (awesome show btw!), and there I was killing time walking around Isetan when I saw the display for the collection. Out of curiosity, I went to take a look and opened one to swatch.
The texture felt so interesting, kinda marshmallow-y, soft and mousse-y. The colour pay-off was very good, very shimmery, very blendable. So after a short battle in my head as to buy or not to buy, I ended up walking away with the same two colours I had noted down. They are Superwatt, a light shimmering taupe, and Electroplate, a cool gunmetal grey. I did not even dare swatch ALL the colours lest I be tempted. These are very safe neutral colours that I would wear all the time, so yes, very safe. :)
They come in a screw-top container.
Swatches:
These are the same swatches when I tried rubbing them off. It's mostly the shimmer that goes away.
I have worn both colours to work this week. I wear them without primer (most days, I'm eye primer-less!) and they last me the whole day. There is no fading, only some slight creasing, which I think is partly due to my oily lids. Overall, I think it's not a bad product, definitely worth a look if you want to try a different kind of texture. I do not have any Chanel Illusion d'Ombre or MAC Big Bounce eyeshadows to compare this with, and for the record, they're totally different from GA ETK and l'Oreal Infaillible.