This is a design that I've seen on Instagram and that I wanted to try out because it looked doable by my standards. As mentioned before, I do not have much skill when it comes to handling a brush for complicated nail art. So anything that looks easy to do, I will try my hand at it.
I did this a while ago and I can't remember the colours I used. Ughh. But anyhoo, it's not that hard to do, just swipe, swipe, swipe the colours on side by side. 
It looks OK for a first try, although my lines are not fine enough at the tip. Really not blessed with brush skills.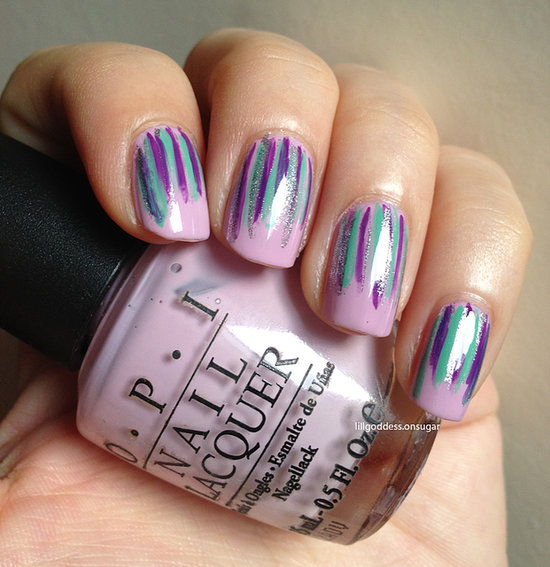 Link to tutorial HERE.